What Is Consulting? Why Do You Need it?
Consulting is the first step you should take before making any real estate decision. It separates a standard agent from a professional one, and with our consultants… it's free.
Often times people go no further than simply deciding they want to buy, sell, or invest in a property before contacting an agent. But there is so much more to discuss. The way in which you structure your purchase or sale, the approach you use for credit or marketing, analyzing all possible cash-flow and debt scenarios, reviewing exclusive lending options or sales incentives, and understanding the direction and speed of market trends BEFORE you engage the services of an agent is critical.
Take advantage of a free 30-minute individualized consultation where our in-house team of Residential Consultants, Commercial Advisors, and Real Estate Attorney will help to craft and execute a custom strategy for your buying, selling, or investing needs.
Contact us today to discover why RE Options is the only real estate firm you'll ever need.
What

is your consulting need?
What

Is Your Property Worth?

Yes, you can look up your home's value on the internet… but often those sites rely on impersonal math algorithms and computer statistics that don't factor the unique details and features that are critical in an accurate valuation. Plus, online "guesstimates" can vary from your property's real value by as much as 10-15%.

Let a real market expert give you a free personalized home valuation you can trust.

LEARN THE REAL VALUE OF YOUR PROPERTY
Meet

Our Consultants

RE Options is a unique firm combining all of the power and professionalism of a Residential Brokerage, Commercial Advisor Group, and Real Estate Law Firm to provide a level of consulting and resources for our clients that are unmatched in the industry.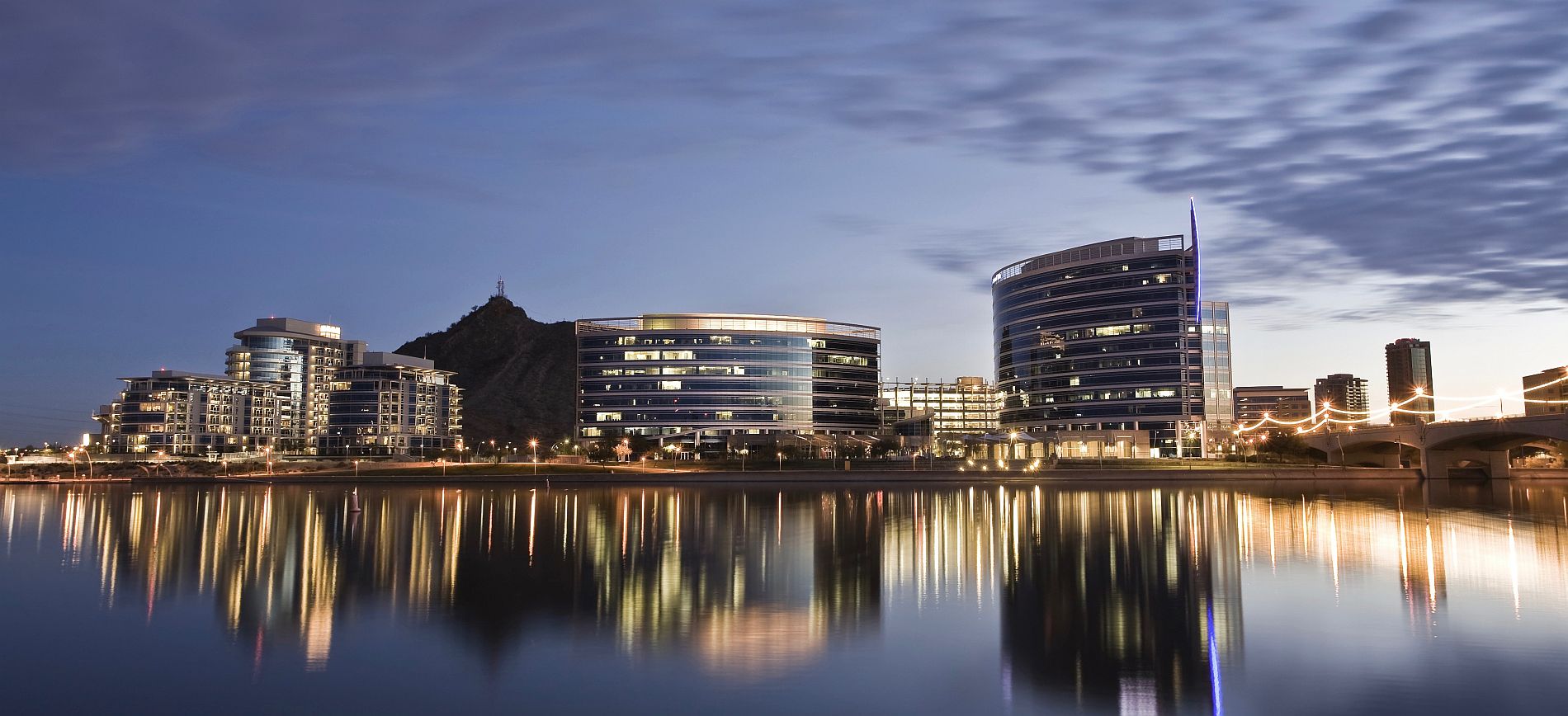 Why are we more than just a brokerage?
Because we are more than just real estate agents. Our diversified consulting professionals include expertise in, and unique relationships with: residential properties, land and commercial development, new construction and remodeling, commercial purchasing/leasing/sales, a real estate attorney, private lending resources, and unique partnerships that allow us to provide Options for our clients that other traditional brokerages can't.
Experience the difference today.
MLS IDX Listing Disclosure © 2023
Copyright 2023 Arizona Regional Multiple Listing Service, Inc. All rights reserved. Information Not Guaranteed and Must Be Confirmed by End User. Site contains live data.
Search Additional Properties
Testimonials
What Our Clients Have To Say:
"Thank you SO much for all your hard work, dedication, quick communication and answering all my questions, and no-nonsense, tenacious approach to making this deal go through! I had a good feeling about RE Options and have had a wonderful experience working with them, and always felt like I was in good hands and could trust their advice. RE Options made my life with my new horse property and first home ever. THANK YOU for that. I am going to recommend RE Options to all of my friends, because you rock."

"We loved working with RE Options, they sold 3 of our homes, short sold 2 and helped us purchase 1. They are honest, thorough, friendly, incredibly knowledgeable and always on their game. They worked harder than they needed to every time to ensure we got the best price. No need to "shop around", there simply isn't anyone better to work with than RE Options."

"Doing business with RE Options was a delight. From the first day we met their word was backed up with action. I felt they went beyond their obligation of real estate agents to make sure my wife and I made educated decisions that were in our best interest. Thanks RE Options."

"We appreciate the professional manner in which RE Options marketed our home. They were able to find a buyer within two weeks who was willing to pay TOP DOLLAR for our rental home. This is by far the best experience that my wife and I have had in dealing with any Realtor. We strongly recommend your agency!"

"The RE Options team is one of the most helpful and unique teams that I have had the pleasure of working with. Their solutions exceed expectations. It's not a real estate experience, it's a consult team of experts who make a positive difference in their clients' lives through individualized real estate transactions."

"RE Options has helped me through some of the most difficult and complex real estate transactions. They are without a doubt the most knowledeable real estate professionals I have ever dealt with and always have a solution to the problem. Thanks again for all of your help!"

"One of the most responsive and competent Real Estate Agents I have ever worked with!!!!! I slept well at night using RE Options."

"Hands down the best agents out there."

"I have completed several real estate transactions with RE Options. I highly recommend them as the most knowledgeabel and competent real estate professionals I have ever worked with. I have made the mistake of using less experienced agents on previous deals. Those agents failed to close important transactions as they were unable to handle difficult challenges that arose.

RE Options is the dictionary definition of Resourceful. On my most recent sale, they calmly and quickly solved objections from the buyer, buyer's realtor, bank and lender to bring the sale to a successful close. Most people don't realize the importance a realtor/consultant can make to ensure a successful experience.

I tend to be a "high maintenance" customer who has many questions. RE Options is always patient and explains real estate complexities in a manner that makes me feel like a valued friend rather than a client. With full confidence and without hesitation I encourage you to use RE Options for any real estate need. They are the best in the business."

"RE Options is an amazing real estate company. They are incredibly knowledgeable about the entire east valley and understood exactly what we wanted in a home neighborhood. They were able to direct us to a neighborhood that we originally would not have considered and it is perfect for us, completely exceeding our expectations. Also, they have a wonderful network of people to help the entire process go smoothly, basically they have a resource for everything you could possibly need. We loved working with RE Options; they are intelligent, hard-working, and energetic. Lastly, we know RE Options has a lot of clients, but they always made us feel like we were a very important client to them."

"After being diagnosed with a lifelong auto immune disorder, my husband and I needed a one story home and were considering foreclosing on our house. Luckily I knew of RE Options and explained our option to short sell our home and educated us on the fact that we were eligible for certain loans due to my hardship. They laid out our options and then led us through not only our short sale but found us the home of our dreams a week after our short sale closed. RE Options is extremely dedicated to helping their clients 110%. They will always make you the first priority and educate you every step of the way. They are the most amazing, hardworking agents out there and I now recommend them to all of my friend and family and clients. If you aren't sure if you should foreclose or short sell, know that you do have Options and RE Options is the go to company to help guide you in the right direction. They always had our best interests in mind and I am now in my dream one story home thanks to their guidance and patience and dedication!"

"We recently closed our fourth deal with RE Options as our real estate company. As always I was extremely impressed with their knowledge and professionalism. Our last house was listed and sold in just over a month. RE Options stays on top of our local market and knows what it takes to close a deal. They have endless connections in all areas of home service and repair and their attention to detail will make your transaction go smooth! It doesn't matter if you are a first time home buyer or an established investor – RE Options has the answers and can get the job done!

I am happy to recommend RE Options to anyone who not only wants a great realtor, but wants a realtor that they can trust. They actually recommended we move into a rental home we owned instead of selling it, which meant they would lose a commission. We took their advice and I'm glad we did. That honesty in a Realtor is difficult to find."

I have used RE Options on four separate transactions and each time I have received comments from the OTHER agents and prospective buyers about how amazing they are. I never realized it "until I went and used a friend's wife as a favor… what a mess. 90 days later RE Options took over and was able to move the property in less than 30 days. I appreciate their flexibility when it comes to meeting with me, showing properties or pulling together data late in the evening. I will use no one else as long as they are operating in Arizona."

"Over the last few years, we have had the opportunity to use RE Options many times. They have handled the sale of our home, the short sale purchase of our home, the sale of land, the sale of mountain property, a couple of mortgage refinances and securing a line of credit. As they consulted with us and handled each transaction, they always kept our best interest in mind. They handled questions from buyers, sellers, loan officers, etc. We have the utmost confidence in RE Options and will be sure to use them again in the future should the need arise and strongly recommend them to anyone."

"RE Options has been our Arizona Realtor for ten years and has represented us both as buyer and seller for personal residences and investment properties. Their knowledge and experience with both residential homes and land as well as the construction and remodel industry is invaluable. RE Options' attention to details and follow through demonstrates their ethics and integrity. Their priority truly is the best interest of their clients."

"In 2010 we were fortunate to meet RE Options. We had listed our Mesa, Arizona home for the previous three years but were not able to sell it through three real estate brokers. Within a few weeks, RE Options had a reasonable offer on our home, and we accepted the offer. There were many complications arising from the buyer's inspection and appraisal of our home, but RE Options overcame all of them. We had moved to Utah a year before our Mesa home was sold and were not able to physically assist in any way.

When it appeared that the real estate transaction was in danger of terminating, RE Options was able to clear all of the hurdles and coordinated with building contractors to oversee repairs and alterations to our home so the sale could close successfully.

My wife and I are huge fans of RE Options. Over the years they have also become our trusted friends and we unhesitatingly recommend RE Options to anyone desiring an honest, hard-working, intelligent and highly motivated real estate broker for either a home purchase or sale. RE Options will get the job done for you in an outstanding fashion."